Future of Business Technology project is gestart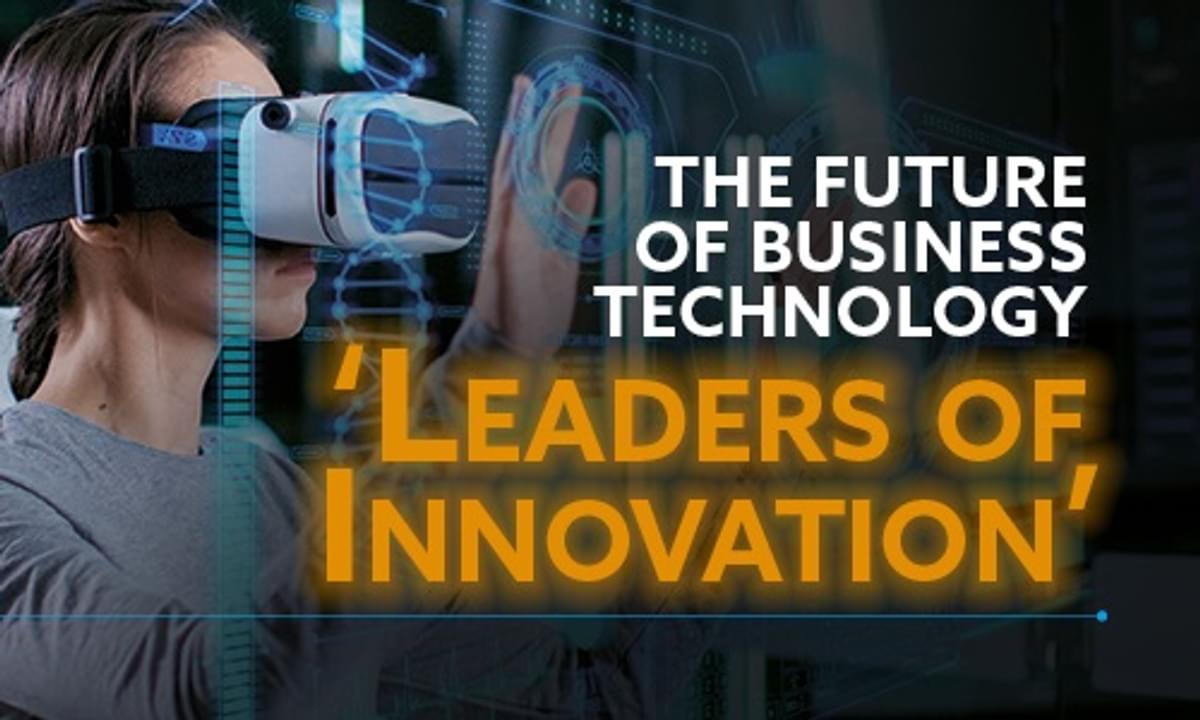 De vijfde editie van Dutch IT Leaders: The Future of Business Technology (FOBT) is van start gegaan met een focus op 'Sustainability & MVO'. De platformen Dutch IT Channel en Executive-People publiceren komende maanden een reeks interviews en talkshows met thought leaders op het gebied van innovatie met speciale aandacht voor duurzaamheid. Deze artikelen zullen tevens worden gebundeld in een special magazine dat eind juni 2022 wordt gepubliceerd.
Witold Kepinski, Director Content en Hoofdredacteur Dutch IT Channel: "Na vier succesvolle edities staat de vijfde Future of Business Technology (FOBT) in het teken van Sustainability en maatschappelijk verantwoord ondernemen. Er is een grote rol voor ICT weggelegd in het leveren van duurzame technologie aan bedrijfsleven en overheden. Een belangrijke reden hiervoor is de vraag naar meer transparantie en verantwoordelijkheid op het gebied van bestuur, maatschappij en milieu. Organisaties vragen om verschillende digitale oplossingen op het gebied van Environmental, Social & Governance (ESG). IT-leveranciers, IT-distributeurs en IT-dienstverleners kunnen hen bij deze uitdaging helpen met innovatieve software, hardware en services. Dat belichten we allemaal tijdens het vijfde FOBT Project."
Dutch IT Studio FOBT Talkshows
De artikelen van het project FOBT zijn te vinden op dutchitchannel.nl/fobt. Deze speciale sectie is naast dutchitchannel.nl ook beschikbaar op executive-people.nl. Kepinski: "Naast de geschreven interviews zullen ook een aantal 'Leaders of Innovation' aan het woord komen in een reeks Dutch IT Channel Studio Talkshows. Deze worden onder leiding van moderator Danny Frietman en andere redactieleden in de Dutch IT Channel Studio opgenomen."
Dutch IT Leaders Innovatie Panel
Het Dutch IT Leaders: Future of Business Technology project wordt in oktober afgesloten met een event. Frans Vertregt, Managing Director Dutch IT Channel: "Op donderdag 13 oktober staat het thema Sustainability & MVO centraal tijdens het event Dutch IT Leaders: FOBT. Het event wordt gehouden in Fort Voordorp bij Utrecht. Onder leiding van dagvoorzitter en moderator Danny Frietman zijn er diverse interessante keynotes, van onder andere een Gartner analist, die de laatste trends Sustainability belicht. Danny Frietman gaat in een Dutch IT Leaders Innovatie panel in gesprek met Nederlandse IT-leiders. De definitieve agenda van het event wordt binnenkort bekend gemaakt op dutchitchannel.nl/fobt."
Het afsluitende event is gratis toegankelijk voor IT-leiders (CEO, CIO, CTO, IT-manager, digitale- en innovatiemanagers etc.). Zij kunnen zich binnenkort inschrijven op deze website. 
Meer informatie en partner mogelijkheden Dutch IT Leaders FOBT project:
Frans Vertregt: f.vertregt@dutchitchannel.nl / 06 109 465 45
Yvonne Bansagi: y.bansagi@dutchitchannel.nl / 06 235 303 99
Download 21150_DIC_TFoBT_salesflyer_web.pdf  de Dutch IT Leaders folder voor meer informatie.