SAP Partner Awards met muzikale twist en illusionist uitgereikt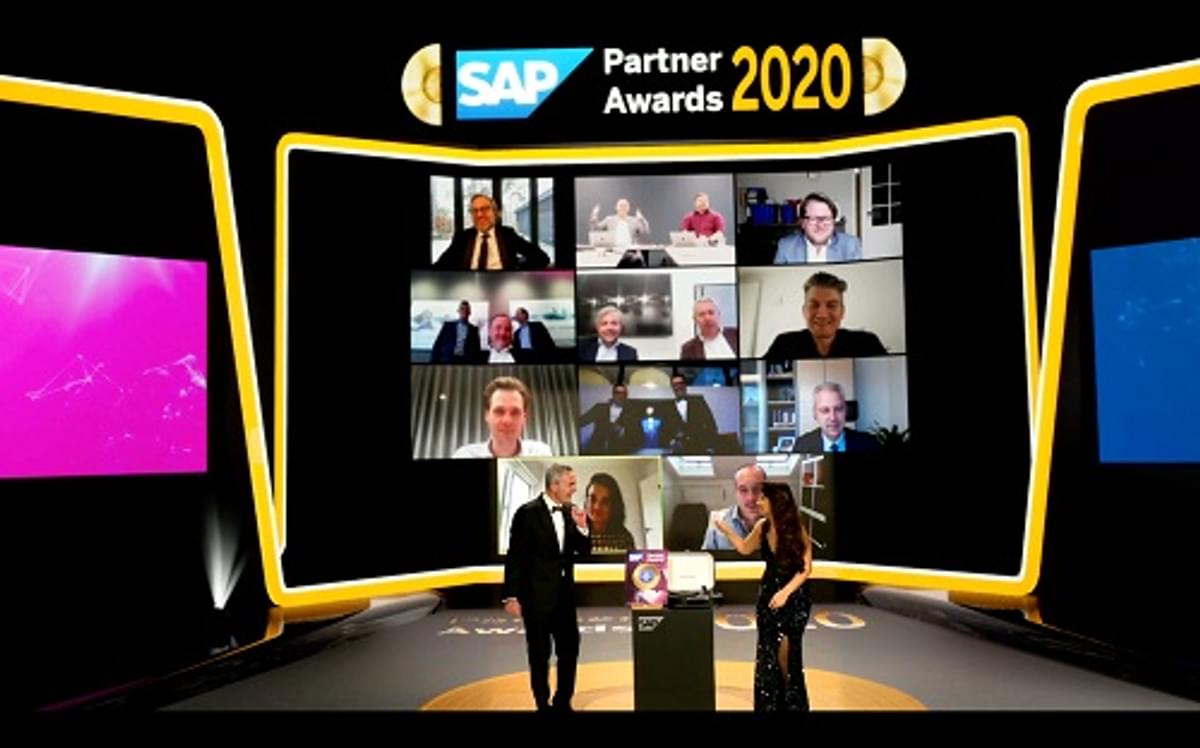 Op 4 maart was de splinternieuwe SAP Immersive Studio het decor van de uitreiking van de SAP Partner Awards virtual. Een magisch event met een muzikale twist. Tussen de awarduitreikingen door kwam de favoriete muziek van de finalisten voorbij en wist illusionist Niels Houtepen de aanwezigen te verrassen en verbazen.
Raymond Schröder (Directeur SAP Midmarket & Partner Ecosystem): 'Als ik terugkijk naar 2020 zie ik, ondanks de initiële hick-up, een goed jaar en dat komt mede dankzij de goede samenwerking met onze partners, zowel op het gebied van de verkoop van software als de vele succesvolle implementaties. We hebben het afgelopen jaar in het Midmarket segment veel bereikt en dan met name op het gebied van het binnenhalen van nieuwe namen. Ook hebben we een snelle omzetgroei gezien in de Cloud. Zeker in deze bijzondere tijden vind ik dat een hele knappe prestatie!'
Er zijn in totaal 13 winnaars en 24 finalisten in het zonnetje gezet.
SAP Human Resources Partner of the Year: Launch!
Accenture en Deloitte waren andere finalisten
SAP Solution Extension Partner of the Year: Utopia
OpenText en msg global solutions waren andere finalisten
SAP Business One Partner of the Year: Asecom
Logres Business Solutions en Zeibur waren andere finalisten
SAP Digital Supply Chain Partner of the Year: Deloitte
Quinso en Delaware waren andere finalisten
SAP S/4 Digital Transformation Partner of the Year: Deloitte
PwC en Accenture waren andere finalisten
SAP Business ByDesign Partner of the Year: Scheer
itelligence en INSynQ waren andere finalisten
SAP S/4 HANA Move Partner of the Year: Xperi
Deloitte en itelligence waren andere finalisten
SAP Service Partner of the Year: Interdobs
Avelon en INSynQ waren andere finalisten
SAP Intelligent Spend Management Partner of the Year: McCoy
Randstad Sourceright en Delaware waren andere finalisten
SAP Innovation Partner of the Year: itelligence
Accenture en Ideo waren andere finalisten
SAP Customer Experience Partner of the Year: Accenture
Elision en Capgemini waren andere finalisten
SAP Value Added Reseller of the Year: Delaware
Xperi en itelligence waren andere finalisten
SAP Ambassador Award: EY